Rentals and Retreats

Lions Bear Lake Camp serves over 500 youth each year with visual impairments, hearing impairments, juvenile arthritis, autism, cancer, and those that who are grieving loss, as well as their families.

While we host an array of camps to meet the needs of the population we serve from across the state, we are open 365 days a year
and encourage schools, employers, non-profits, etc. to utilize our facility and enjoy all that it has to offer.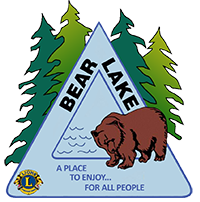 Lions Bear Lake Camp Fees for Lodging, Food; Services:
Lodging Per Night Per Person 39 and Under 40 and Over
Private/Business $32.00 $28.00
Mission Aligned $27.00 $22.00
Menu Guide 2023

Click here for our Menu Selection
Low Ropes Course 2 Hour Blocks 20 and Under 21 and Over
Per Person Rate $16.00 $14.00
Additional Hour $5.00 $3.00


Per Person Rate
10-19(2-3 Hours) 22-29 (3-4 Hours) 30-40 (4-5 Hours)
Climbing Tower & Zip Lines $22.00 $18.00 $17.00


Per Person Rate
10-19(3-4 Hours) 20-29(4-5 Hours) 30-40(5-6 Hours)
Combination Package $35.00 $33.00 $30.00
To request a date for your group, please fill out the 2023 User Group Information form
and email it to us here

Your information will be processed into a contract that will be emailed for your review and confirmation.